Solar Panel Victron 60w 12v Polycrystalline
Victron Energy is a company with over 30 years of experience focused on technological innovation, namely solar panels.
The solar photovoltaic module Victron BlueSolar 60w 12v is polycrystalline and has a linear performance guarantee of 25 years.
Are photovoltaic solar modules of high quality and high yield.
Including €0.12 for ecotax
VICTRON
60w Bluesolar
These modules feature exceptional low-light performance and high sensitivity for full solar spectrum operation.
A resistant aluminium frame allows the modules to be installed on the roof using several mounting systems.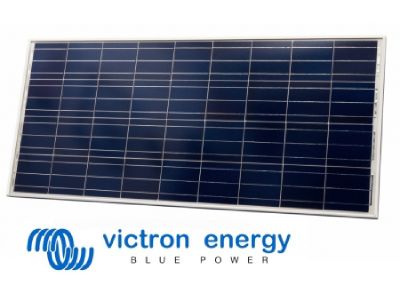 Low coefficient
Low temperature-voltage coefficient improves operation at reduced temperature

High sensitivity
Performs very good in low-light conditions

Warranty
25 year linear performance warranty

Security
It has a sealed, multifunctional junction box, providing a high degree of protection

Resistance
Quality tempered glass provides toughness and impact resistance

Roof installation
Resistant aluminium structure allows the installation of modules on diverse surfaces
DID YOU GET CURIOUS ?
WATCH THE VIDEO :
| | |
| --- | --- |
| Rated Power | 60 W |
| Open Circuit Voltage (Voc) | 23.10 V |
| Current at Pmax (Imp) | 3.12 A  |
| Voltage at Pmax (Vmp) | 19.3 V  |
| Short Circuit Current (Isc) | 3.37 A |
| Cell Type | Polycrystalline |
| Dimensions | 668mm × 545mm × 25mm (L × W × H) |
| Weight | 4 kg |
| Product Warranty | 5 years |
| Linear production guarantee | 25 years at 80% |
Customers who bought this product also bought:
Recommended for you