HUAWEI
SUN2000-4KTL-M1
Founded in 1987, Huawei is a multinational company that is a leader in various fields of technology, including grid-tie inverters.
All Huawei inverters stand out for their high efficiency, safety and sustainability.
One of the advantages of this inverter is that the Sun2000 series is prepared for Huawei LUNA2000 lithium batteries. So you can choose to install the photovoltaic modules first and the batteries later.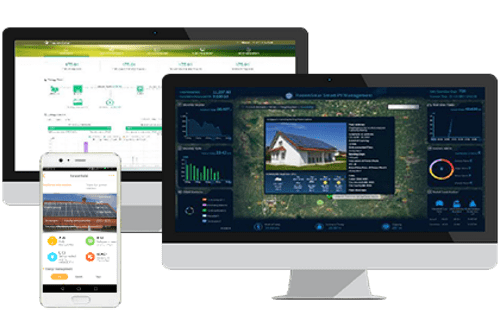 THE ADVANTAGES:

Security
Protection against electric arcs

Income
Over 98% efficiency, can increase energy by 30%

Comunication
Wi-Fi, Ethernet or 4G network communication 

Batteries
The coupled batteries can provide a maximum power of 5kW
DID YOU GET CURIOUS ?
THEN WATCH THE VIDEO :
Power Output
4000 W
Power Input
6000 Wp
Number of phases
3 - Three-phase
MPPT inputs
2
Vox max
1100 V
Vmp Range
140~980 V
Start-up Voc
200 V
Compatible Batteries
Huawei LUNA2000-5-E0 
Dimensions
365 × 365 × 156mm (L × W × H)
Weight
17.0kg
Warranty
 10 years

Monitoring

Smart Dongle WLAN-FE (Included)
Smart Dongle 4g (Otcional)

Consumption meter

Optional
Customers who bought this product also bought:
Recommended for you