STUDER
NEXT3
Studer Innotec SA is a Swiss company based in Sion, founded by Roland Studer over 30 years ago.
It is an ISO-certified company that develops and produces MPPT solar inverters/chargers and charge controllers 100% in Switzerland.
As well as having a great deal of experience in the market, all the equipment comes with a basic 5-year guarantee.
However, it is possible to extend the warranty to 10 years by registering online.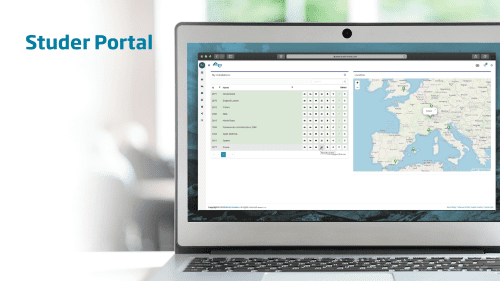 Flexibility
Ideal for off-grid, on-grid or hybrid use

Technology
Compatible with almost all 48v batteries and has a CAN-BMS interface

Easy installation
Light, compact and easy to install

Smart boost
Smart Boost2 function helps adapt to the limitations of the battery's origin
DID YOU GET CURIOUS ?
THEN WATCH THE VIDEO :
| | |
| --- | --- |
| Output Power | 5300w |
| Nominal Voltage | 52v |
| Charge Amps (AC) | 100A |
| Charge Amps (solar) | 20A |
| MPPT Entries | 1 |
| Voc Max | 450v |
| Dimensions | 125 × 440 × 425mm (L × W × H) |
| Weight | 11kg |
| Warranty | 5-year product warranty |
Recommended for you