Fimer PVS-100-TL-SX2 FULL BOOST Grid-tie inverter
The Fimer PVS-100-TL-SX2 FULL BOOST is a three-phase grid-tied inverter, reliable and compact design.
It is a simple and quick configuration inverter and allows you to remotely control the performance of the solar panel.
It is the ideal solution for large-scale commercial installations.
Including €3.19 for ecotax (not impacted by the discount)
FIMER
PVS-100-TL-SX2 FULL BOOST
Founded in 1942, Fimer is a privately owned company that currently has over 1100 employees.
It is the fourth largest manufacturer of solar inverters in the world, which are produced entirely in Europe.
These inverters of the PVS family have a 5 year guarantee. They have built-in protection against overvoltage, SPD Type II.
The PVS model makes monitoring easy, as the inverter connects to the Aurora Vision platform for long-term protection and profitability.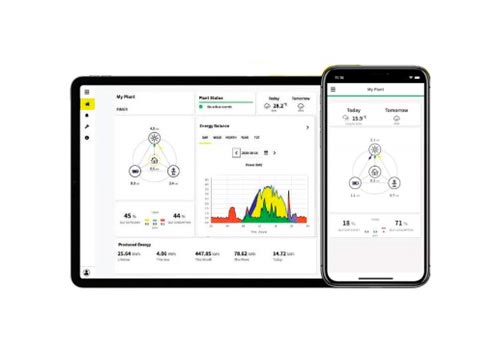 Global Leader 

Premium Partnership

Warrenties 

Quality Product

Easy monitoring
Monitor your system easily with the Aurora Vision Cloud platform

Compact design
Features a power module and a watertight junction box, saving resources and installation costs

Advanced features
Fast "multi-interventional" installation saves 70% commissioning time

Easy and quick installation
Reliable, compact and easy to install

Fast Integration System
SUNSPEC ModBus (RTU/TCP) protocol enables fast integration of the inverter into the system

Reactive power management
Provides 10% extra power when there is a limit on ambient temperature
ARE YOU CURIOUS?
WATCH THE VIDEO :
Output Power
100000w
Input Power
102000v
Number of phases
3 - Three-phase
MPPT inputs
6
Vox max
1000v
Start-up Voc
420
Dimensions
869× 1086 × 419mm (L × W × H)
Weight
70kg
Warranty

10-year product warranty

10-year production warranty

Monitoring

Wi-Fi included
Recommended for you