SELF-CONSUMPTION KIT
with storage BACKUP 3880W Studer
  The self-consumption kits with single-phase BACKUP accumulation are composed of the best materials in the market, and are made up of Q.Cells modules that stand out for their high efficiency, and their resistance to adverse environmental conditions. 
  In addition, this kit contains all the necessary components for self-consumption installations, with optional structure. 

 When there is surplus solar energy, it is stored in the batteries. And when there is more consumption than production, the batteries inject energy into the domestic grid, through the inverter, keeping the meter at zero.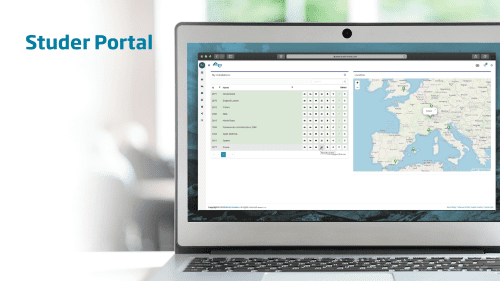 INCOME
OF THE SYSTEM

   3880 W

   4000 W
THE KIT INCLUDES :
The system is shipped in a pre-prepared kit, for simple assembly, with oversized electrical cables and corresponding electrical protections. 


8x Q.Cells
Mono 485W 


1x Inversor/carregador
Studer XTM 4000VA 48v


1x Controlador de Carga
Studer VS-70


1x Studer
Xcom-LAN
(allows online monitoring)


1x Remote Control
Studer RCC-03


1x Studer
Xcom-CAN


60m Solar Cable 6mm² w/ MC4 crimped


1x DC Board
1 string w/ unloader 


1x Battery Cegasa 
EBICK  13.5 kWh


1x DC Board 
battery


1x Pre-assembly 
service


(Optional)
Roof Structure


(Optional)
Terrace Structure
PV power
3880 W
Inverter power
4000 W
Number of phases
1 - Single Phase
Batteries
• Cegasa EBICK ULTRA 175
Weight
352kg
Inverter warranty
5-Year base warranty
extendable up to 10 years in total
Solar panels warranty
12-Year Product Warranty
25-Year Performance Warranty
Batteries warranty
3-Year Product Warranty